While we allow Freelancers to track time using our Time Tracker tool or manually track time in WorkRoom to create invoices, we also allow Freelancers to submit their own timesheet and appropriate invoice amount. The option is available for jobs that are based on Hourly Payment term.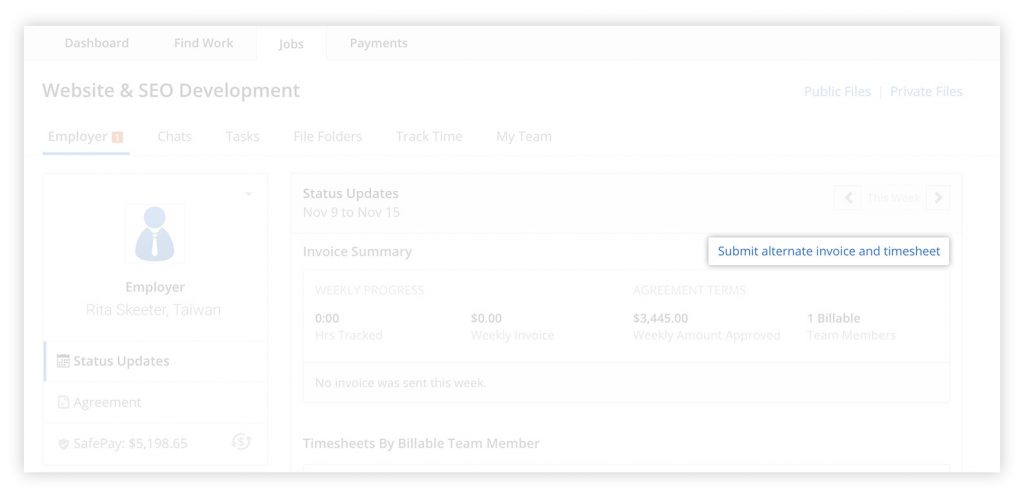 Once the Freelancer opts to submit an alternate timesheet and amount, we prompt the Freelancer to enter relevant details in the following way: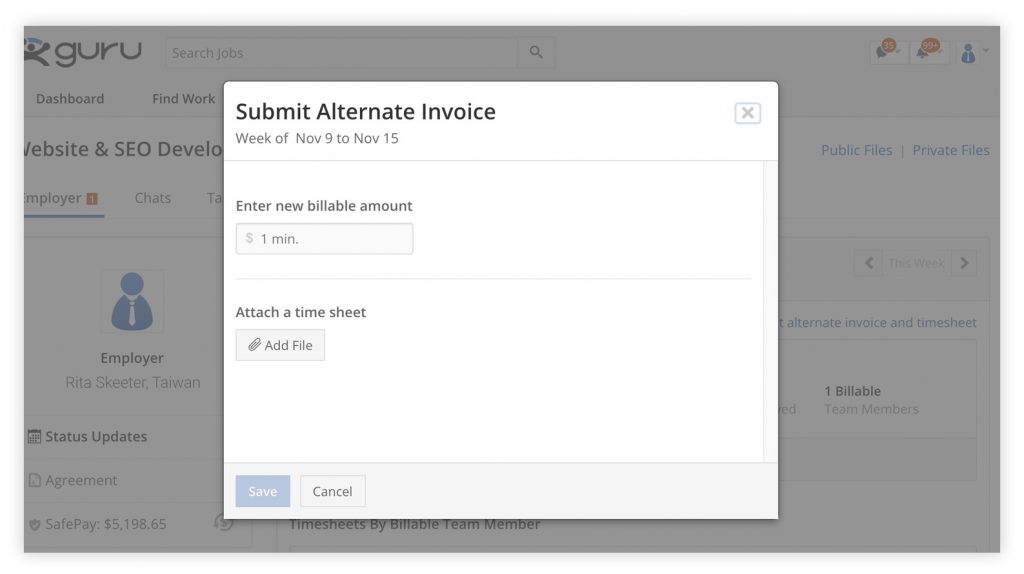 Did you find this article helpful?