If you do not wish to receive more Quotes from Freelancers on a particular job post, you can close it.
To close a job post:
Go to the "Hire" tab.
Look for the job post you want to close.
Toggle the switch to "Close."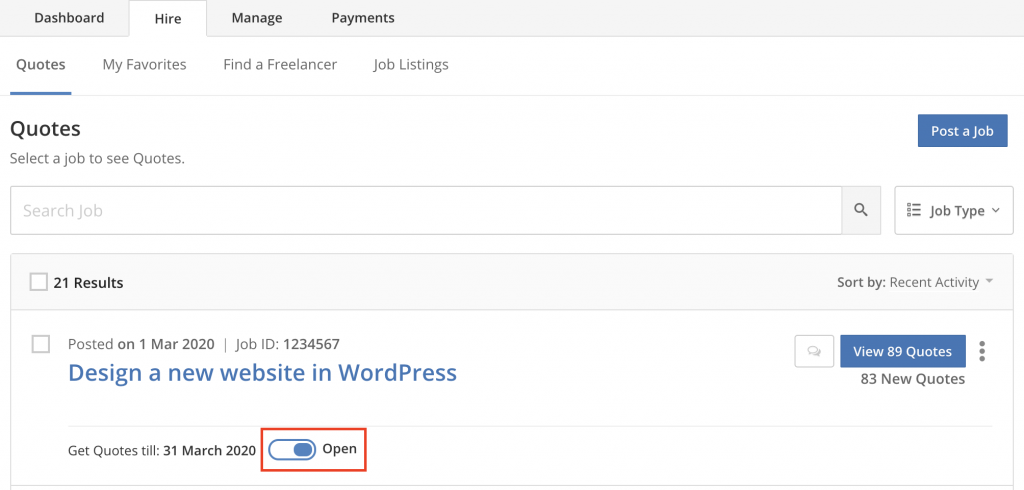 Note:
To start receiving Quotes again, open or repost your job. You can reopen your job post by switching the toggle to "Open."
Did you find this article helpful?