We follow a strict screening process to identify and remove jobs that are suspected to be illegal or fraudulent. Only job posts that are "Featured" or fit the criteria of a legitimate job are published immediately.
You can report jobs you feel are unethical or inappropriate.
To report a job:
Click on the "Report this job" icon on the job details page.
Select the most appropriate reason for reporting the job.
Add additional comments if required.
Click on "Submit."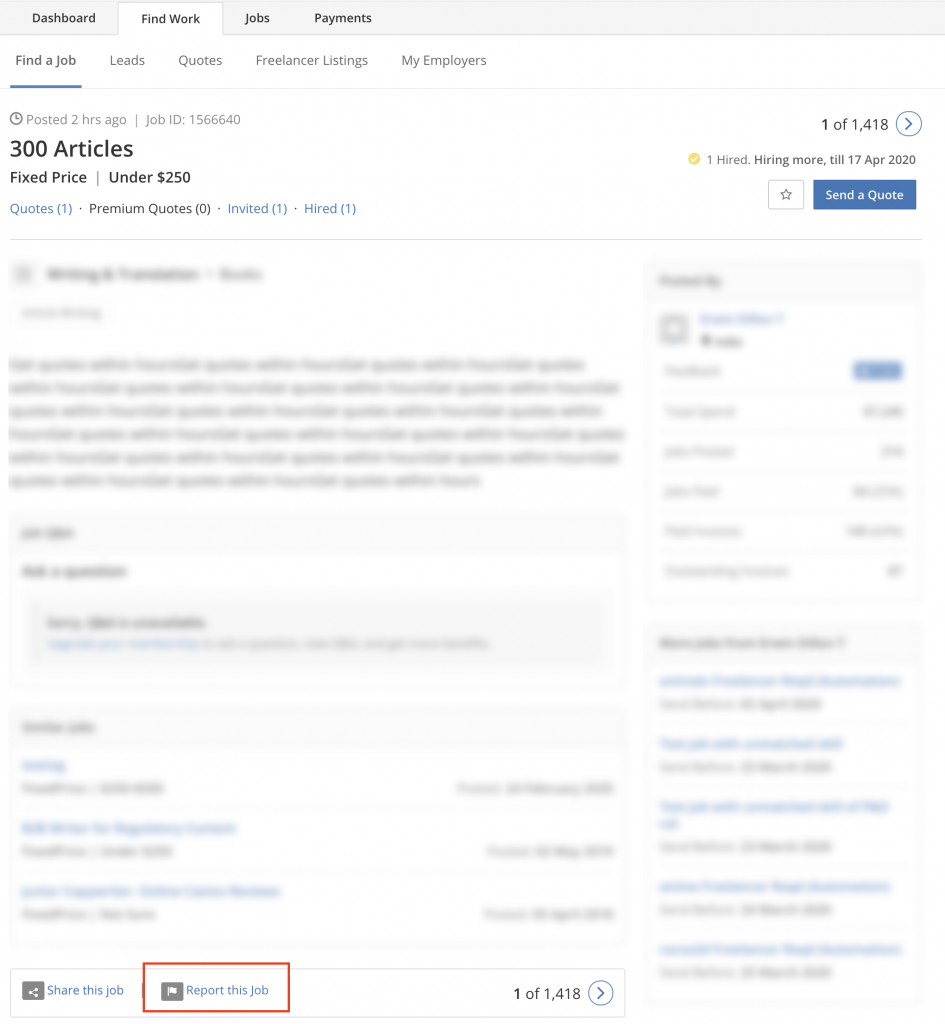 Note:
We will review and take the required action against the job within 24 hours. If we need any additional information, we will contact you directly.
To get a list of unsupported jobs, click here.
Did you find this article helpful?