Have a milestone invoice with an upcoming auto-pay date, but not quite ready for your guru to be paid? No problem.
Maybe things fell behind schedule, or you need more time to review the work. Now you can simply delay auto-pay instead of opening a dispute to stop payment. However, if your guru believes the payment is due they can lock the auto-pay date. If this happens, you'll need to dispute the invoice to stop the payment.
Take the time you need without bringing your entire job to a halt. Delay auto-pay for 7 days at a time, starting 3 days before the invoice is to be paid.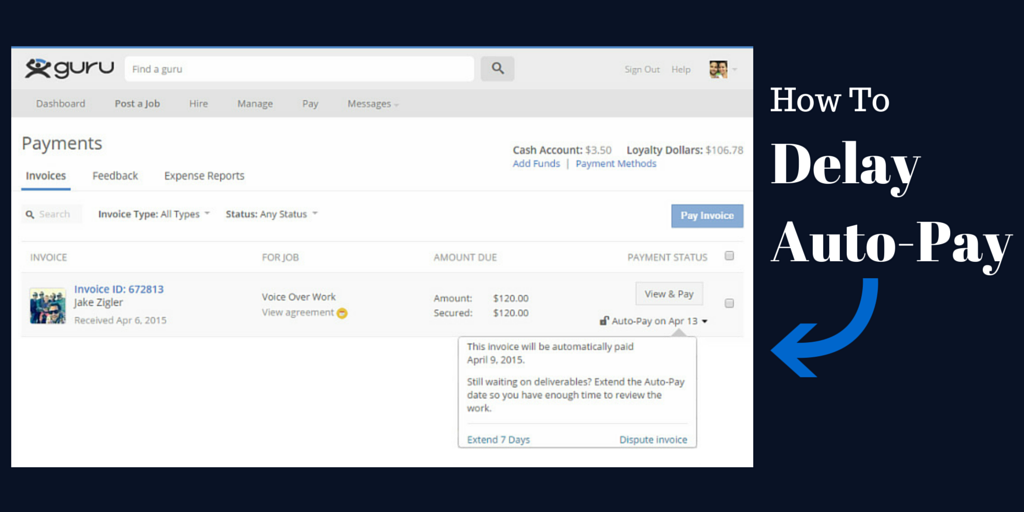 Sign in to your account to see which invoices are set up for auto-pay. We also send email reminders before an invoice is paid so you're never surprised.