On June 1st we're giving you more flexibility when invoicing using time-based agreements. Whether you work solo or as a member of a team, two new features will make it easier to communicate with your employer and get paid for the work you do.
1. Add team members who don't use Guru.com
Add an individual as a "Billing Only" team member to be able to track the time they work in the work room. Enter the time manually for each of those team members and give greater transparency to your employer.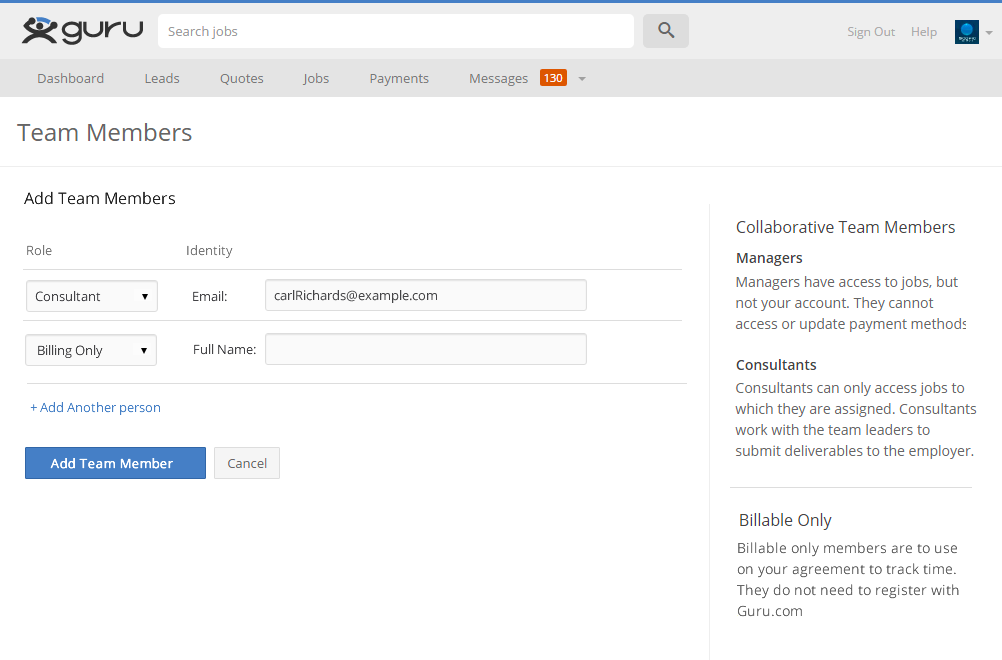 2. Upload your own timesheet
On your Invoice Summary you will see the option to "Override" the billable amount. This allows you to enter a different amount and use your own timesheet in place of the standard Guru timesheet. Your custom timesheet will then be sent along with your invoice to your employer.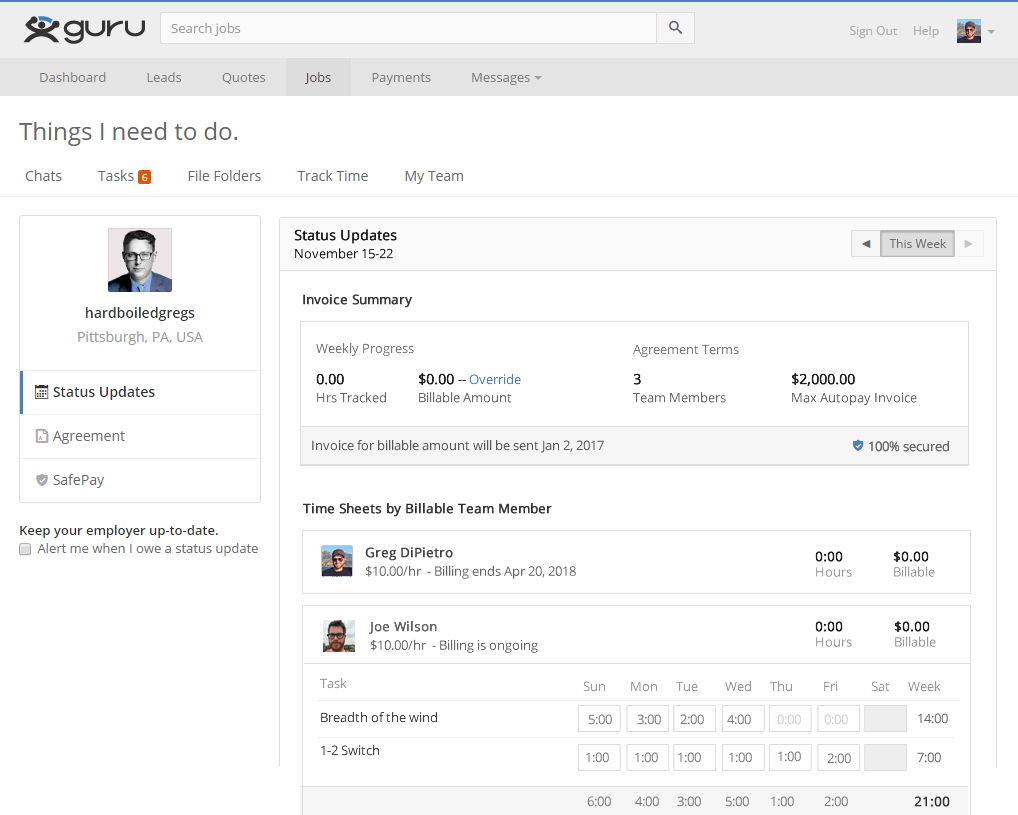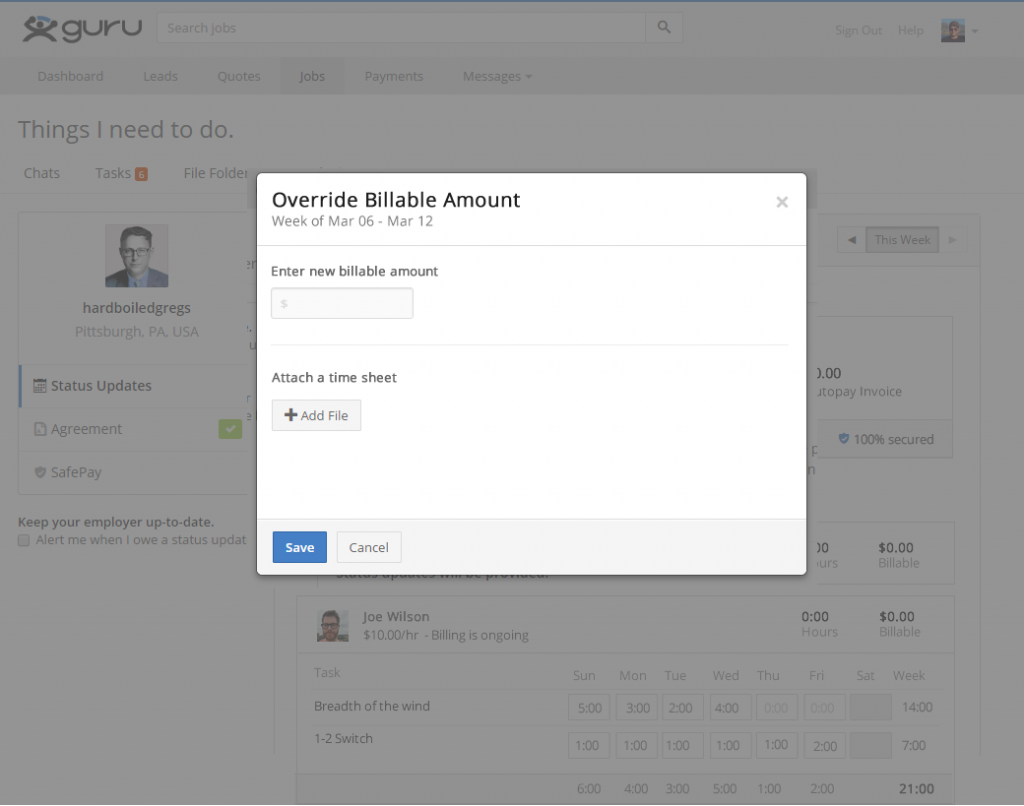 As always, we want to hear from you! Let us know what you think of these changes by commenting below or contacting us using our online form.