We've made it a priority to give you the control you want over how you pay gurus. We introduced recurring billing to make it easier for you to manage paying your long-term gurus. We added the ability pay an invoice that's under $25 so you only pay what you and your guru agreed is fair. And now we're thrilled to bring you task-based agreements.
Starting May 2nd gurus will be able to create task-based agreements. Once they've completed a task, you can pay your guru specifically for that task. In the work room when you have a task-based agreement, you will see under Tasks that you can create and pay an invoice for a task a guru has completed: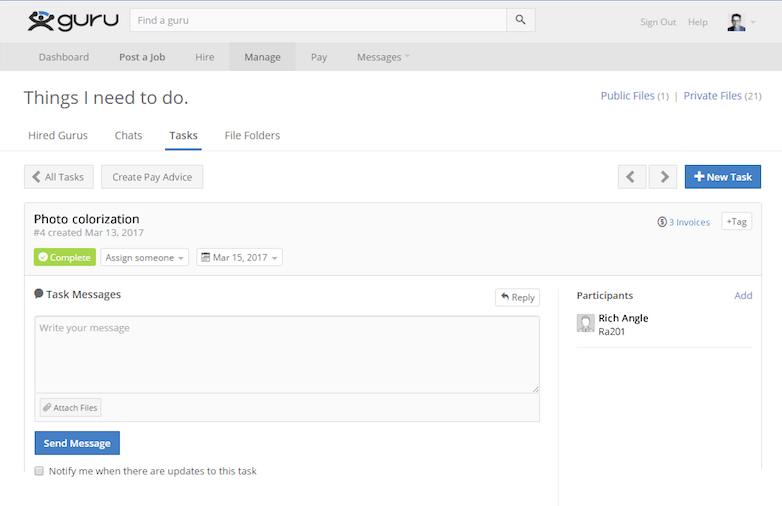 Click the button and you will see options to edit the invoice details and auto-payment terms: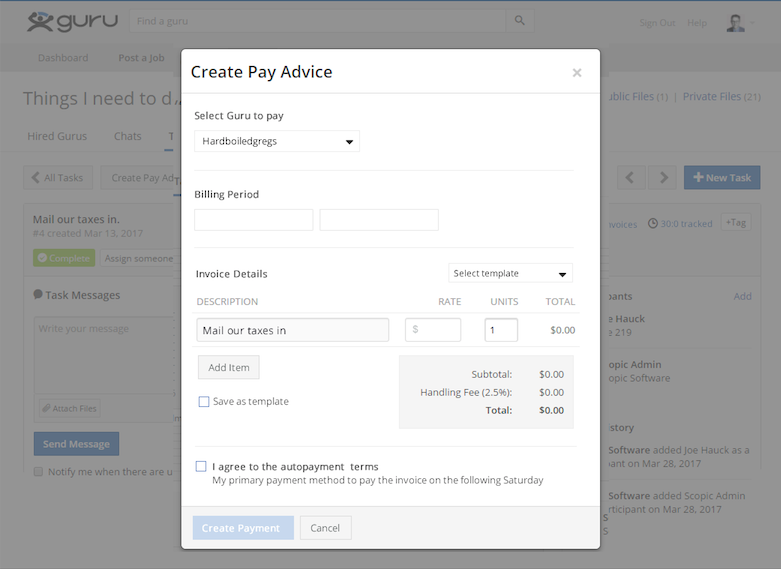 What do you think? We want to hear from you! If you have any ideas for how we can improve, leave us a comment below.