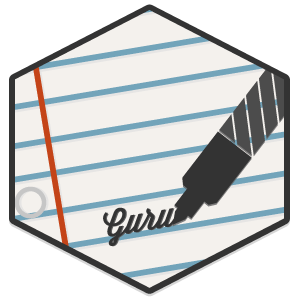 Are you a writing & translation pro looking to make more money doing what you do? Then keep reading, because we have some great ideas to help you be more successful on Guru!
We asked two top-earning gurus and an employer who's hired in the category to share their tips.
Here are 16 ways you can optimize your profile to attract more clients and win more jobs.

Employer Perspective:
Sharon Wynn, Founder & Owner of XAMonline
Since 2007, XAMonline has spent more than $750,000 and hired nearly 2,000 freelancers on Guru. Here, Sharon breaks down what it takes to attract clients who are hiring writing & translation professionals.
1. Keep your introduction short and sweet.
I don't like reading multi paragraph introductions. More is not better. Cut to the chase. Give solid indications you can do the work and have the time and availability to do it at a rate we can mutually agree on, which will be the rate we had in mind all along to be candid with you.
2. Show your experience and your passion.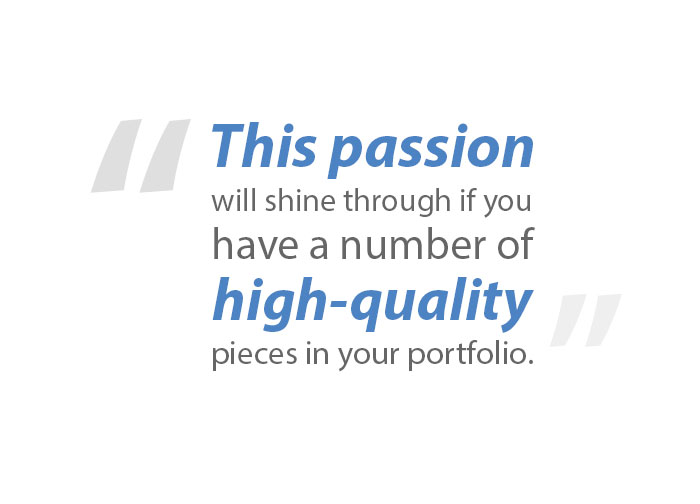 Your job is to make me want to click on your profile. XAMonline is looking for quality and that translates into a resume that is stocked with experience. That is your calling card. Remember to stay true to your passion because that is where you will do your best work. This passion will shine through if you have a number of high-quality pieces in your portfolio.
3. Promote your other skills.
Our content is available on our website, via cell phone, and as online courses. Can you produce videos? Do animation? Create other multimedia experiences? Are you fluent in another language? These are pluses on your resume for many employers.
4. State that you obey copyright laws, and client rules.
Copyright laws are a matter of law, not to be debated, dissected or diluted. Study guides contain content that is redacted in many cases from other sources. We forbid using Wikipedia for XAMonline study guides. This is a matter of law: you can't copy from Wikipedia for use in a publishing for profit.
5. Provide clear channels for communication.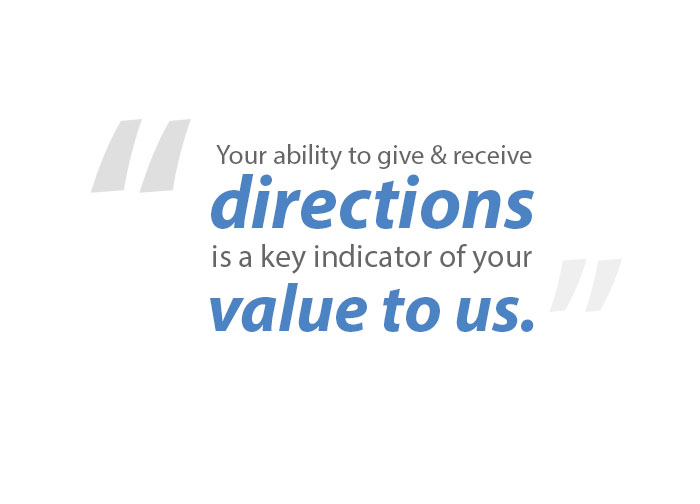 Prove to me you can communicate clearly. Your ability to give and receive directions is a key indicator of your value to us. If we need to explain things to you more than three times, we might not hire you again because of a lack of communication skills rather than content expertise.
6. Maintain other online profiles.
Before hiring, I will check you out on LinkedIn. I really look closely at the resume. I would encourage cross-platform resources as they offer different perspectives of who you are. I like to see how many people endorse you, how many connections you have, and how you interact in other places.
Freelancer Perspective #1: Kay Derochie
Kay offers writing & editing services including substantive editing, copy editing, query letter and book proposal writing, and developmental editing. View Kay Derochie's Profile
7. Grab attention, fast!
I have attempted to make my brand stand out by posting a banner that reflects my motto, that gives a snapshot of my services and the products I produce, and that introduces me personally. Rendering my banner concept required the services of a freelance graphic designer.
The About section of the profile is short, so every word counts. I chose to highlight strengths, experience, and background that might differentiate me from other editors and writers. I listed fields in which I apply my trade, so the employer could see whether or not I was a fit for the project, and I attempted to present myself and my work in a way that the employer could visualize working with me.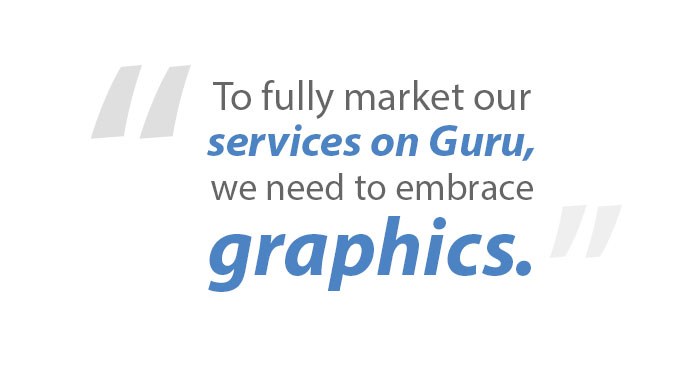 8. Get comfortable using graphics
As writers and editors, we are concerned with and focused on words. Yet, to fully market our services on Guru, we need to embrace graphics. Guru.com is designed to help freelancers capture the browsing employer's interest. As such, publication of work samples—a very important part of our Guru profile— requires an accompanying small graphic. These graphics can be clip art, book covers, or custom designs that represent each service. If we wordsmiths do not have art or design skills, hiring a graphic designer to prepare work-sample graphics can help us create an eye catching, competitive profile.
9. Offer unique services you enjoy providing.
I took the building of my profile as an opportunity to reassess which parts of my work I especially enjoyed and wanted to continue doing. I listed each of those services. I also listed a couple work products that not many writers and editors had posted, or that would allow me to partner with a graphic designer to increase my pool of potential employers.
10. Use keyword-rich service descriptions.
When choosing keywords for each service, I listed all the functions I perform and all the products I produce when providing that service.
11. Showcase short samples of your written work.
In most cases, I selected short excerpts from longer works to serve as examples of my work. In one case, the service was so basic that the description was sufficient information and no example really was needed, so I just put a three-word example in a graphic and uploaded only the graphic. In another case, I prefaced the work sample with an expanded description of my service.
Freelancer Perspective #2: Dr. Joel Carr
AskDrCarr offers writing & editing services including Ivy League Writing, Ivy League Marketing, and Ivy League Translators. View AskDrCarr's Profile
12. List niche services.
I knew the principle market of AskDrCarr® was to make a niche from my two Ivy League graduate colleges. So, I shaped the AskDrCarr® services around those colleges and other unique skills from experience and education and advised the corporation owner to copyright it with branding. To do this, I made a list of all the fun things I like to do. Freelancing must be fun! Then, it makes the work not seem like work, but extensions of fun! My teammates agree!
13. Support your services with Work Collections.
First, I looked at the services AskDrCarr® was marketing to. Writing and Translating are my prime services. Branding required appropriate Imagery. So, I scanned a high-end image and, using the Microsoft accessory: Paint™ affixed my Ivy League Writing™ and Ivy League Translators™ labels. (insert .png photos for those Services). The Ivy League Translators™ image was literally written and built from MS Paint™! Subsequent images represented the different writing work collections. Then, I selected from the peer-reviewed, published and prior work samples that would support each collection. It is critical that the client have a good feel for the quality and variety of products AskDrCarr® can produce. Attention to detail and ownership of the assignment are usually what clients are looking for. After all, when something is submitted, it should be as if I needed it for myself!
14. Use keywords to show your uniqueness.
As lead consultant to AskDrCarr®, I have an MBA in entrepreneurial and informational sciences, in addition to the graduate background from two Ivy League colleges. Word value and placement is everything, just like real estate. So, the mantra that "location, location, location" still applies. Did I use Search Engine Optimization or keyword researching? No. Why? I was marketing a known product, not creating an amorphous company into what the Internet would support. I knew what I could do well, and what was unique to AskDrCarr®. Clearly, facets of writing or translating are what make you unique, so pinpoint what they are and use them to your advantage!
15. Repeat important information in the "About" section.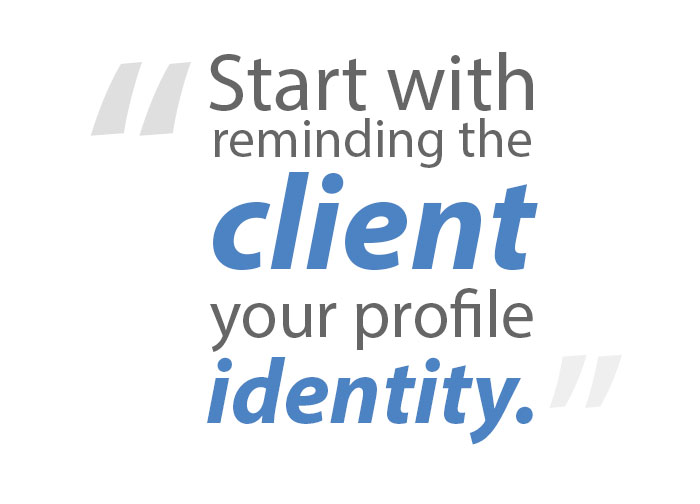 Start with reminding the client your profile identity. Then, identify any relationships, such as corporations; in this case Great Life 4 You holdings corporation. Finish the introductory statement by defining your market; "AskDrCarr® seeks to provide clients the highest doctorate-level standard in freelance work focusing in three areas: medicine, aviation and the U.S. military, and interpretation/translation." Also, ensure your "about" section advertises your Services! AskDrCarr® Services include medical writing, aviation technical writing, copywriting, workshop presentations, ghostwriting, academic writing, brand consulting, market analysis, feasibility studies, business plan consulting, life coach marketing, and Spanish-English and Tagalog (Filipino)-English interpretation/translation. If you have branded your services, ensure you include this information in your "about" summary: "AskDrCarr® services are available in four divisions: Ivy League Consulting™, Ivy League Marketing™, Ivy League Writing™, and Ivy League Translators™."
16. Brand your profile to be memorable.
Unique, copyrighted names like AskDrCarr® with branded pictures really help! The copyrighted, imagery-branding like Ivy League Writing™ and Ivy League Translators™ help enhance name recognition. Clients have the opportunity to access a YouTube video linked from Guru.com that personalizes the profile, giving the client every opportunity to feel as if they personally met a representative of AskDrCarr®! Use your "testimonials" profile section to include verifiable quotes from external Internet sites. Most importantly, consider imprinting the portfolio samples advising them "for more information, please "like" AskDrCarr® on Facebook and view additional samples on Pinterest at AskDrCarr®!" To go there directly, just visit: http://www.pinterest.com/askdrcarr/