Once you've hired a guru, the next step – and it's an important one – is to ask them for an agreement. Be sure you review it carefully before accepting, because your agreement determines several things:
How much and when you will pay.
The type of invoices you will pay.
The minimum SafePay balance you agree to maintain (if any).
How often you will receive status updates.
Whether you will be protected in case of a dispute.
The following five sections of an agreement are the ones you should pay the most attention to: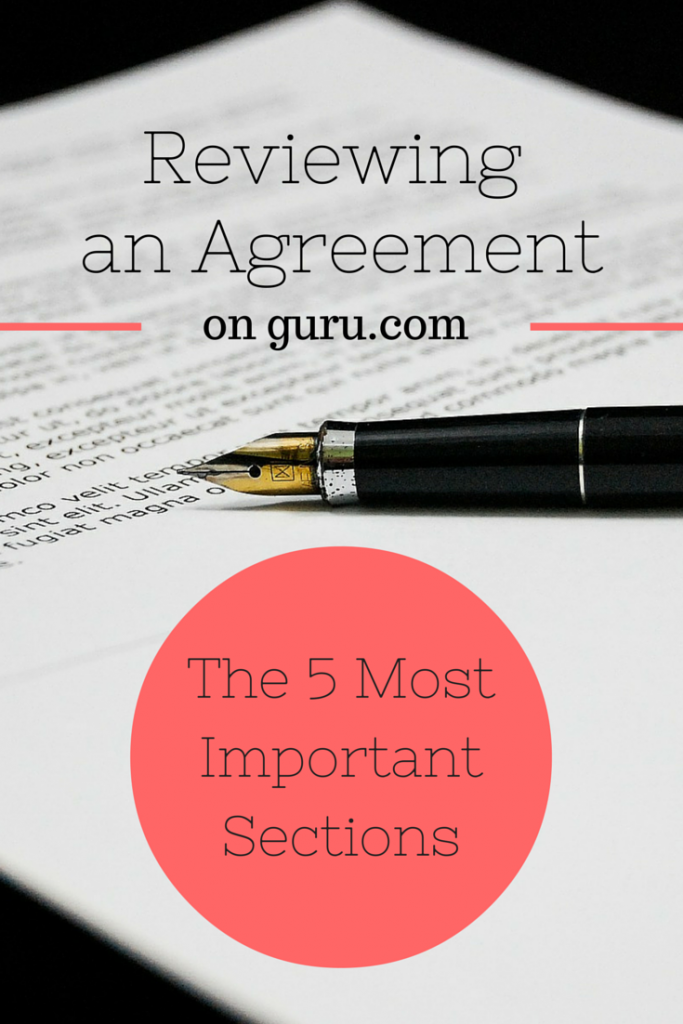 1. Billable Hours
Check each team member's maximum hours and individual rates (to estimate what your weekly bill could look like).
2. Milestones
Make sure each milestone clearly states what you want to see before you pay.
3. Billing Schedule / Invoicing
For hourly jobs, you'll receive an invoice once per week showing the breakdown by team member. If someone tracks more time than the agreement allows, you can easily remove excess time tracked or billed. For fixed-price jobs, your guru will invoice you for each milestone once it's complete.
4. Minimum SafePay Balance Required
A guru can ask that you secure their work by requiring you maintain a minimum balance in SafePay. This will be either the cost of the current milestone being worked on plus the next milestone (for fixed-price jobs), or a percentage of the cost of the next week's work (for hourly jobs). This balance will still remain with us until you approve your guru's work by paying an invoice.
5. Status Updates
Request how often you want your guru to be responsible for updating you on the status of your job. You can use the new work room tools to see time or progress made on milestones, and to send messages. This encourages better communication and is helpful in the event of a dispute.
Want to learn more? Read our Employers Guide to New Agreements.