No one likes to find themselves in a dispute. But sometimes, it happens. Most disputes can be settled by negotiation (less than 1% of all Guru.com transactions end up in arbitration). However if you do end up needing arbitration services, you can count on our arbitrators for a fair ruling.
How do arbitrators make a ruling?
Before a case goes to arbitration, we give you the opportunity to post any evidence that will support your position. Our arbitrators consider the evidence, along with the terms in your agreement and your private message conversations. Each case is reviewed individually, apart from any past cases so that a fair, unbiased ruling can be made.
Are the rulings really unbiased?
We believe the proof is in the numbers. We've posted the stats from our last 100 arbitration cases right on the agreement page, so you can be the final judge.
To view the latest arbitration stats, scroll down to the bottom of any agreement and look under "Dispute Resolution".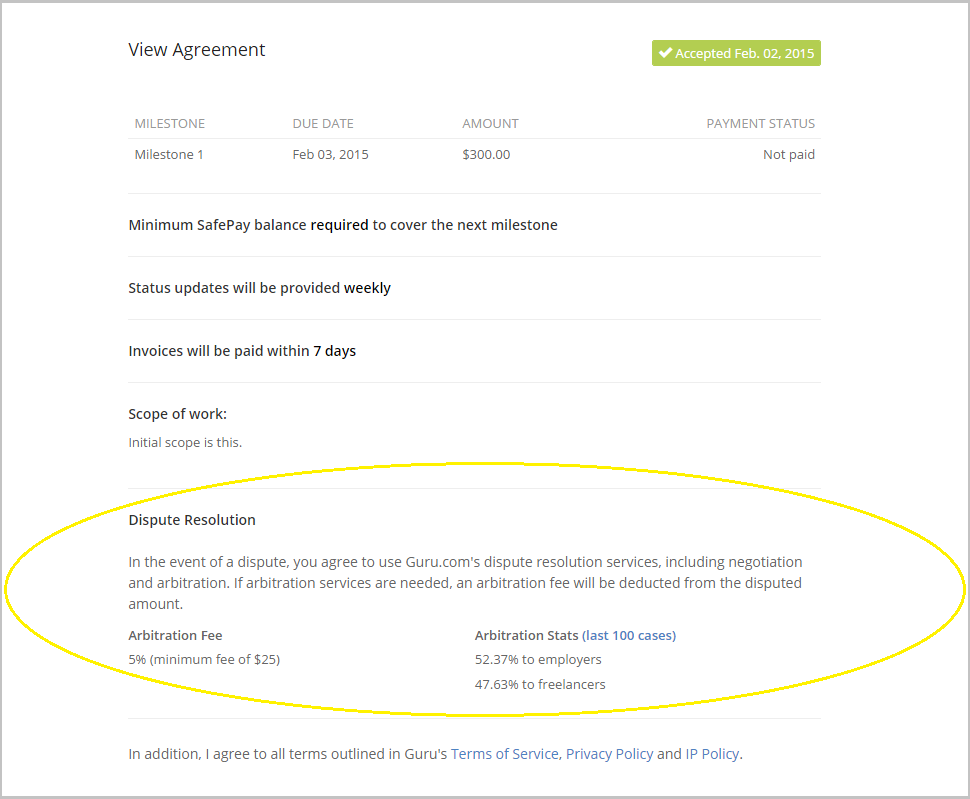 Learn more about arbitration